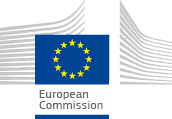 Publishers and publishing houses can apply to the EU Commission for up to €100,000 under its Support to Literary Translation Projects strand of the Creative Europe 2014-2020 Culture Sub-programme. The scheme funds the translation of high quality literary works from one European language into another (both being official languages of eligible countries). Costs for the promotion and distribution (through digital as well as traditional means) of the translated works are also eligible. Publishers will need to provide 50% match funding. There are two categories under this scheme: Two year projects (for a package of 3-10 works) and Multiannual projects (for packages of 5-10 works per year). Full details can be found here.
Deadline: 12 March, 2014
The Creative Europe Desk – Culture Office based in the Arts Council provides information, advice and assistance to organisations interested in finding out more about opportunities under the Creative Europe Culture sub-programme.
Contact Audrey Keane t: 01 618 0256 e:audrey.keane@artscouncil.ie w: http://www.ccp.ie Twitter@CCPIreland
For a general overview of all calls for proposals under the Creative Europe Culture Sub-programme see the EU Commission's Education, Audiovisual and Culture Executive Agency site here.