Training Courses
---
The Publishing P&L: Finding the Sweet Spot
Friday, 10 May
Royal Irish Academy
Tickets via Eventbrite: https://www.eventbrite.ie/e/finding-the-sweet-spot-the-publishing-pl-tickets-58098989642
There are many different ways to cost out a book. Three publishers talk through how they explore a book's feasibility, using examples from four-colour illustrated, international narrative and academic.
---
---
The Art of Editing
Coming in May
Tickets via Eventbrite, Coming soon!
A practical workshop covering structural editing, copy-editing and proofreading.
---
---
Academic Publishing: The Opportunities and the Challenges
Coming in June
Tickets via Eventbrite, Coming soon!
Hear from three Irish academic publishers as they discuss topics such as open access, co-editions, turning theses into books and the challenges and opportunities facing this section of the industry.
---
---
Previous Training Courses
Brexit, Copyright & The Big Issues Facing Publishers
with William Bowes
6 November, 10-1pm
Venue: Royal Irish Academy, Dawson St. Dublin 2
with William Bowes, Director of Policy and General Counsel, The Publishers Association.
With Brexit looming, how will decisions around customs and the Irish border affect Irish publishers and what happens to territorial rights for IP? What are the logistical and cost implications of changes to borders and customs regimes? What is the status of copyright in Brussels and where is it going? And what else should publishers be thinking about? What are the things we should be REALLY worried about? An unmissable presentation and Q&A session on the issues facing our industry.
Book Now: https://www.eventbrite.ie/e/brexit-copyright-the-big-issues-facing-publishers-tickets-51455705400  (Brexit session only)
Rights 102
with Ivan O'Brien, O'Brien Press
6 November, 2-4:30pm
Venue: Royal Irish Academy, Dawson St. Dublin 2
Tickets onsale via Eventbrite
Post-Frankfurt, Pre-London, what do you need to know and do to maximise your rights sales?
Includes a special section on picture research and image rights.
Sell More Books with Better Data with Graham Bell (Editeur), Simon Skinner (BDS), Alex Murphy (Stison)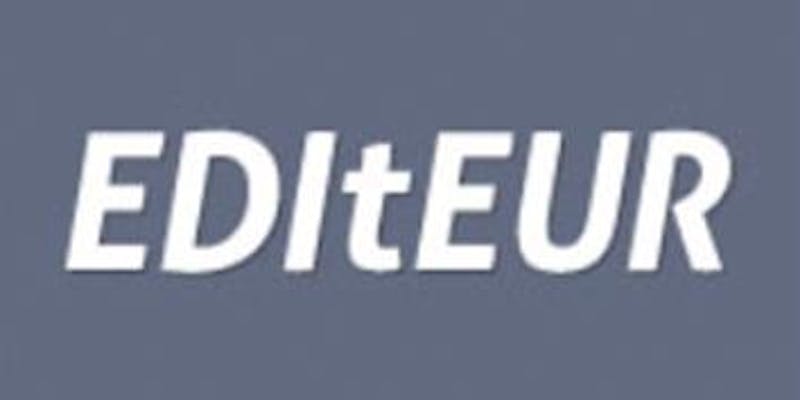 Friday, 18 January , 10:00am-4:30pm
Royal Irish Academy
Tickets via Eventbrite, https://www.eventbrite.ie/e/sell-more-books-with-better-data-tickets-53807637091
We all know that better information helps sell more books, but "metadata" can sound difficult and abstract, we don't always know what we need to do. This comprehensive workshop will look at everything from the key standards (Thema, ONIX and ISNI: Editeur), to how your data is used (BDS), to what is actually involved in achieving best practice (Stison) – and getting your whole company on board with the process.
Onix – what it's for, how to use it, examples of good data

Thema – evolution from BIC, international aspects, Irish national extensions, examples of good use

ISNI – role, scope, use

eBooks – appropriate data

Distribution of bibliographical data – tools, places to send to

Data management systems – available tools, examples, implementation, costs, benefits

Data quality management – pre-flight
Sales implications of good data

A potential solution to your data quality challenges
The Package: How to Brief Design and Write Compelling Copy
with James Spackman, The Book Pitch Doctor
14 February, Poetry Ireland
Tickets via Eventbrite, https://www.eventbrite.ie/e/the-package-how-to-brief-design-and-write-compelling-copy-tickets-53952955743
Cover Design: A practical workshop for publishers who brief covers, helping them understand how to create briefs that will yield brilliant results in an efficient way. James will focus on:
Understanding the dynamics of a creative collaboration
Working with a designer's needs and priorities
Turning a publishing strategy into a creative brief, detailing communication objective and tone of voice
Briefing tightly yet keeping an open mind
Using comparisons constructively
Feeding back constructively yet candidly
Copy Lab: A workshop for publishers who write cover copy, in which we explore new ways to work together to create persuasive blurb. Understand how:
Better copy sells more books
Good copy flows from a book's publishing strategy
Copy, like a publishing strategy, and like cover art, should be collectively "owned" and championed
Copy creation process should be collaborative, and high-status
---
---