Member Publishers
---
The following publishers are all full members of Publishing Ireland. As such, they are obliged to follow our Code of Practice and are entitled to full membership benefits. For information on becoming a member, please click here. Please note that full membership of Publishing Ireland requires certain criteria to be met, and that individuals and organisations that do not meet these criteria may still be eligible for Associate Membership.
An Gúm
The publishing programme of An Gúm covers the following categories: schoolbooks and teaching resources for both the primary and secondary sector; literature for children and young adults; novels and reference works for the general public plus a growing range of e-books.
---
Appletree Press


Website: appletree.ie
Appletree Press is one of Ireland's largest publishers of gift and guidebooks for an international market. It publishes in eight languages in its own right. These include French, Russian, Japanese, Greek and Spanish.
---
 Blackstaff Press

Website: blackstaffpress.com
Blackstaff publishes in a wide range of categories, including fiction, sport, cookery, travel and poetry.
---
Chartered Accountants Ireland

Website: charteredaccountants.ie
As well as being the only specialist accountancy publisher, the Publishing division of Chartered Accountants Ireland publishes titles in taxation, law, business and management.
---
Church of Ireland Publishing
Website: http://cip.ireland.anglican.org/NewSite/
Church of Ireland Publishing was established in 2003 as a publishing imprint for the Church of Ireland. Its remit is to provide for official publications of the Church of Ireland, identify and fill gaps in the Church's publications programme and facilitate publication for other church-related bodies.
Church of Ireland Publishing is responsible to the General Synod Literature Committee and is administered on a day to day basis by the Honorary Secretary of the Literature Committee and the Publications Officer.
---
 Cló Iar-Chonnachta
Website: cic.ie
Cló Iar-Chonnachta was founded in 1985, and have published over 300 books and 160 music albums.
---
Cois Life
Website: coislife.ie
Literary and academic Irish-language publishers, founded 1996. 65 titles published. Full catalogue and on-line shop at www.coislife.ie
---
---
Colourpoint Books
Website: http://colourpoint.co.uk/ 
Colourpoint Creative Ltd is the largest Northern Ireland publisher and one of Ireland's leading publishers, specialising in range of subjects from Northern Ireland, Irish and general interest books covering historical, social, political, biographical and topical interests, to the long standing field of transport history and heritage. In addition, we are the largest Northern Ireland based educational publisher.
---
Columba Press
Website: columbabooks.com
Columba is the leading independent publisher of religious and theological books in Ireland. Our publishing programme seeks to keep up with the rapid changes in both Church and society, and we publish across a broad range of areas including pastoral resources, spirituality, theology, the arts and history.
Our imprint Currach Press publishes fiction and non-fiction, specialising in beautiful coffee-table books.
---
Cork University Press

Website: corkuniversitypress.com

Publishing in Irish Studies for over 80 years.
---
Crannóg Magazine
Website: www.crannogmagazine.com
Crannóg publishes fiction and poetry from both Irish and international writers. Its writers have been nominated for a number of prestigious awards, including the Pushcart Prize.
---
Dublin Institute for advanced Studies (DIAS)
Website: celt.dias.ie
The Dublin Institute for Advanced Studies is a statutory corporation established in 1940 under the Institute for Advanced Studies Actof that year. It is a publicly-funded independent centre for research in basic disciplines.
---
  Futa Fata
Website: futafata.ie
Teach foilsitheoireachta é Futa Fata a fhéachann leis an gcaighdeán is airde a bhaint amach i gcónaí le gach leabhar a thagann uainn, bíodh sé sin ina leabhairín cairtchláir don pháiste óg nó ina shaothar neamhfhicsin don duine fásta. Tá leabhair do gach aoisghrúpa foilsithe againn, ach tá béim ar leith againn ar ábhar spreagúil a chur ar fáil do léitheoirí óga. Tá suim ar leith againn sa cheol agus sna hamhráin agus tá éileamh láidir ar na dlúthdhioscaí a thagann uainn.
Tuilleadh eolais: Scríobh chuig : eolas@futafata.ie
---
Gill Books
M.H. Gill & Co.
Trading as Gill
Hume Avenue, Park West, Dublin 12, Republic of Ireland
Website: www.gill.ie
Email: info@gill.ie
Tel: +353 (0)1 5009500
A leading independent publisher and distributor in Dublin. Its founder and Chairman is Michael Gill and its Managing Director is Dermot O'Dwyer. Its origins date back to 1856 when M.H. Gill & Son, whose portfolio included printing and bookselling, was founded. In partnership with the Macmillan Group in London, Gill & Macmillan was founded in 1968. In 2013, the Macmillan shareholding was bought by the Gill family and the company rebranded, simply as Gill, in 2016.
Gill Books
[Trade Publishing]
@gillbooks
An eclectic list of bestselling and award-winning titles: biography, cookery, history, current affairs, lifestyle, giftbooks, reference and children's. Publisher of established authors and champion of new voices.
Gill Education
www.gilleducation.ie, www.gillexplore.ie
@GillEducation
Primary and Post-Primary publisher. Working with the best educators in the country to create excellent books and resources, tailored to the Irish market. We also supply Irish schools with a carefully selected range of the most respected literacy and numeracy resources available worldwide.
Gill Distribution
Ireland's largest distributor of books for publishers. Servicing over 50 publishers on a wide range of services, including physical distribution, sales representation, ONIX distribution and sales reporting.
---
Hachette Books Ireland Website: hachette.ie
One of Ireland's leading publishers of commercial fiction and non-fiction. Part of the Hachette publishing group.
---
Institute of Public Administration
Publishes books dealing with public administration and related subject areas; Administration, a quarterly academic journal; Administration Yearbook & Diary and research reports.
---
Irish Academic Press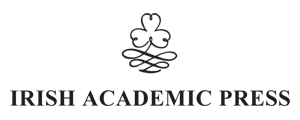 Website: iap.ie
Dublin-based publisher of high quality books of Irish interest, including Irish History, Contemporary Irish History, Military and Political History, Literature, Arts and the Media, Social History, Women's Studies and Genealogy.
---
 The Irish Manuscripts Commission
Website: irishmanuscripts.ie
The Irish Manuscripts Commission (IMC) is a public body founded in 1928. Its remit is based on the principles of dissemination, preservation and promotion of original source materials in public and private ownership for the history and cultural heritage of Ireland.
---
Irish Tax Institute
Website: taxinstitute.ie
The Irish Tax Institute (ITI) is the leading professional body for taxation affairs in Ireland.
---
Lilliput Press
Website: lilliputpress.ie

Small press specialising in Irish history, biography, literature / essays, Joyce, literary fiction and nature / environment.
---
Little Island

Website: littleisland.ie
Little Island publishes quality fiction for older children and teenagers by Irish and international authors.
---
Maverick House
Website: maverickhouse.com
Maverick House is a publisher of fiction and non-fiction books
Our contact details are as follows.
Maverick House
47 Harrington Street,
Dublin 8
---
 Messenger Publications
Website: messenger.ie
Messenger Publications publishes books associated with the Jesuits in Ireland and The Sacred Heart Messenger magazine.  We publish both spirituality titles and trade titles, including the Father Browne Collection, and are one of Ireland's oldest book publishers.
---
New Island Books
Website: newisland.ie

New Island publish original and ground-breaking fiction, non-fiction, drama, poetry, and the Open Door series.
---
No Alibis Press
Website: https://www.noalibispress.com/
No Alibis Press is a small publishing company and the home of uncompromising works of fiction by new, rising and renowned authors. We welcome submissions of exceptionally good novels and story collections for adults in any genre.
---
The O'Brien Press

Website: obrien.ie
Ireland's leading independent publisher of award-winning children's fiction and bestselling adult non-fiction.
---
Oak Tree Press

Website: http://oaktreepress.eu/
Oak Tree Press develops and delivers information, advice and resources for entrepreneurs and managers.
---
Penguin Random House Ireland
Website: penguin.ie
Subsidiary of Penguin UK, publishing in all genres.
---
Poetry Ireland
Poetry Ireland connects people and poetry. We are committed to achieving excellence in the reading, writing and performance of poetry throughout the island of Ireland.
---
Royal Irish Academy
Website: ria.ie
The Royal Irish Academy publishes books with the precise aim of communicating scholarly material to a wider public. Also publishes six scholarly journals, landmark series and monographs.
---
 The Stinging Fly Press
Website: stingingfly.org
Operated alongside literary journal. Publishing literary fiction, particular interest in new writers and short stories.
---
TURAS PRESS
Turas Press is an independent publisher based in Dublin. Founded in March, 2017, this small press publishes poetry and fiction from début and established writers, some of whom have won national and international awards. Turas Press titles encompass innovative Irish writing and work from authors with origins beyond these shores. Until recently, all Turas Press publications were produced in print format only. From March 2020, all our titles will also be available as ebooks.
Turas Press books have been favourably reviewed, both nationally and internationally, and are available from our website https://turaspress.ie/shop/,  in selected bookstores and on Amazon. Subscribe to our mailing list subscribe@turaspress.ie; like us on Facebook @turaspress; follow us on  Twitter @TurasPress or Instagram turas_press – or all of the above!
Website: www.turaspress.ie
---
University College Dublin Press
Website: ucdpress.ie

UCD Press Publishers of the best of contemporary scholarly writing. UCD Press is a peer-reviewed publisher in a broad range of subjects including history, literary studies, music, and science. The Press has a special focus on Irish Studies. Their books are produced to the highest standards of design, editing, and printing while being publicised nationally and internationally. They are the publishing imprint of Ireland's largest university, University College Dublin. All new proposals welcome.
---
Wordwell

Website: wordwellbooks.com
Wordwell Ltd is a well-established publishing house based in Dublin producing high-quality specialist books and a range of culturally significant magazines; Archaeology Ireland, Books Ireland, and History Ireland. Founded in 1986, Wordwell's management have an impressive wealth of experience in the world of Irish publishing. We care about producing publications of a high standard and are committed to ensuring our readers are always provided with authorative content in an accessible and engaging manner.